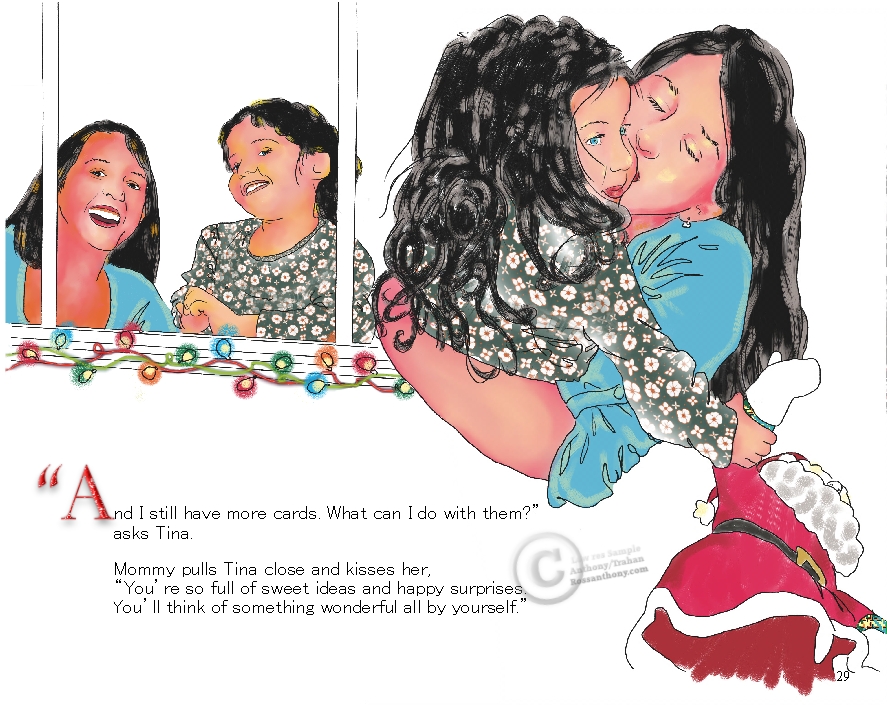 "This lovely book is full of joy and the wonder of childhood and Christmas. --empowering! " Judith.
"children learn a hands-on approach to "playing Santa" themselves! " Mimi.
" I got a little choked up reading it and I'm 50! " Widdi.
"Ross Anthony's deicate watercolors play out the story beautifully in a way that children can envision themselves in Tina's story." TheKinksLover.
32 page full color big picture book (8" x 10")
Click Here to get a signed copy of "The SANTA STORY & TINA!"